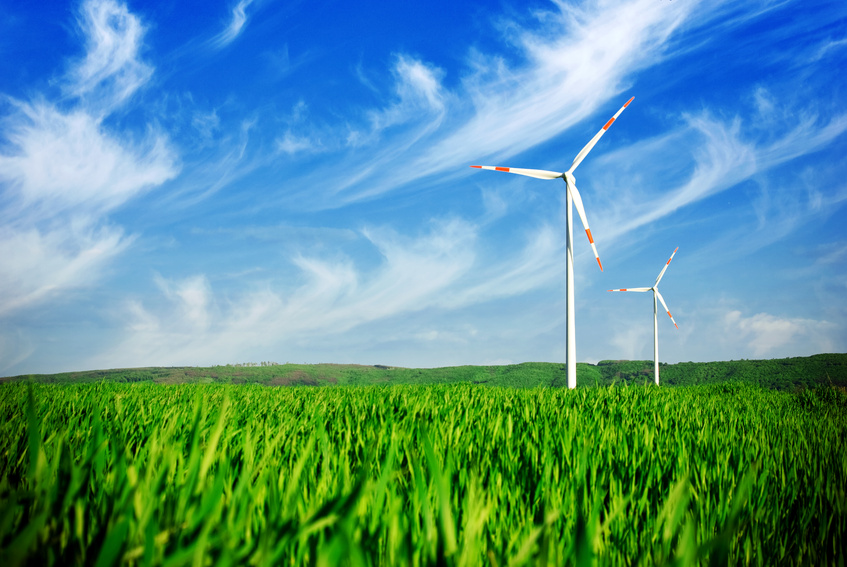 Energy Efficiency
Implementing energy-saving technologies, materials and processes into the products that people use every day not only helps preserve the planet's limited natural resources but limits the amount of harmful gases that are released into the atmosphere as well. From a automobile that goes longer on a single tank of gas to windows that reduce a home's heating and cooling costs, energy-efficiency makes products last longer, run better and work smarter.
Green Building
According the Energy Information Administration, buildings account for nearly 40 percent of the energy used in the United States. Homes and businesses built or retrofitted with green products and technologies reduce energy costs and conserve energy. Green building practices include installing improved insulation for walls and attics, double-paned windows and using renewable materials whenever possible. As almost 38 percent of the carbon dioxide emissions in the U.S. comes from the construction and operation of buildings, energy-efficient buildings help ward off climate change as well.
Energy Star Products
The Energy Star program was established by the Environmental Protection Agency. Before a product can display the Energy Star label, it must meet certain energy-efficiency criteria that is verified by a third party. While the criteria can vary from product to product, generally any extra cost required to make the product compliant must be recouped by the consumer through savings on energy bills. The Energy Star label is awarded to energy-efficient appliances, electronics, lighting fixtures and heating and cooling systems. New homes that use at least 15 percent less energy than standard homes may receive Energy Star certification as well.
Energy-Efficient Practices
Individuals can make significant contributions to energy efficiency. From cleaning the coils behind a refrigerator to turning off power strips at night, there are dozens of behaviors and practices that people can employ to help homes, businesses and cars save energy. Larger individual investments in energy efficiency include installing renewable power systems such as solar, wind and geothermal systems. These investments save substantial money over the long term. Energy efficiency isn't just good for earth but good for the pocketbook too.